The Presets are a pair of avant-garde Aussies who, while forging a musical path that wouldn't be unfamiliar to acts like Daft Punk, Nine Inch Nails, and the Faint, don't mind dragging disco along for the ride. Julian Hamilton (production, keyboards, vocals) and Kimberley Moyes (production, drums, programming) met in the early '90s as students at Sydney's Conservatorium of Music. Both were there to study classical music, but as they delved into the great composers, neither could forget an extracurricular love of '80s pop: the Smiths, Pet Shop Boys, Björk, New Order. So instead of abandoning their passion for music's lighter side, they bonded over it, composing music at school by day and dancing to acid house by night. Eventually, they joined the band Prop together, cranking out several albums of experimental instrumental music that won them critical plaudits across Australia. The Presets were born as an offshoot of Prop -- when Hamilton and Moyes wanted to remix a track with harder electronic edges, they did so under the Presets moniker.
In 2003, with a distinctively spiky disco-dipped sound and several years of collaboration boosting them, they released a demo; the influential Aussie label Modular wasted no time adding the Presets to its roster. A first EP, the relatively hard-driving Blow Up, featuring guitar work from Silverchair's Daniel Johns, arrived the same year as the duo first hit the Australian stage circuit. In 2004, the mellower Girl and the Sea, whose title track was featured on the TV show The O.C., was released, and 2005's Down Down Down, the disc that established the Presets as a band worthy of Euro buzz, followed. With momentum on their side, the Presets also released Beams in Australia in 2005; in April of 2006, a month after it found favor with electro-freak-loving British fans, Beams lit a path into U.S. record stores. ~
The Presets have been one of the biggest indie bands for the past few years in Australia, touring and supporting many well known bands such as Daft Punk, 2 Many DJ's and Ladytron.
Their first LP Beams combines electro, rock, techno, pop and a handful of other genres together in a seamless manner. Their second album, Apocalypso, was released on 12 April 2008. The album was a commercial and critical success, winning the ARIA Awards for "Best Dance Release" and "Album of the Year" that year.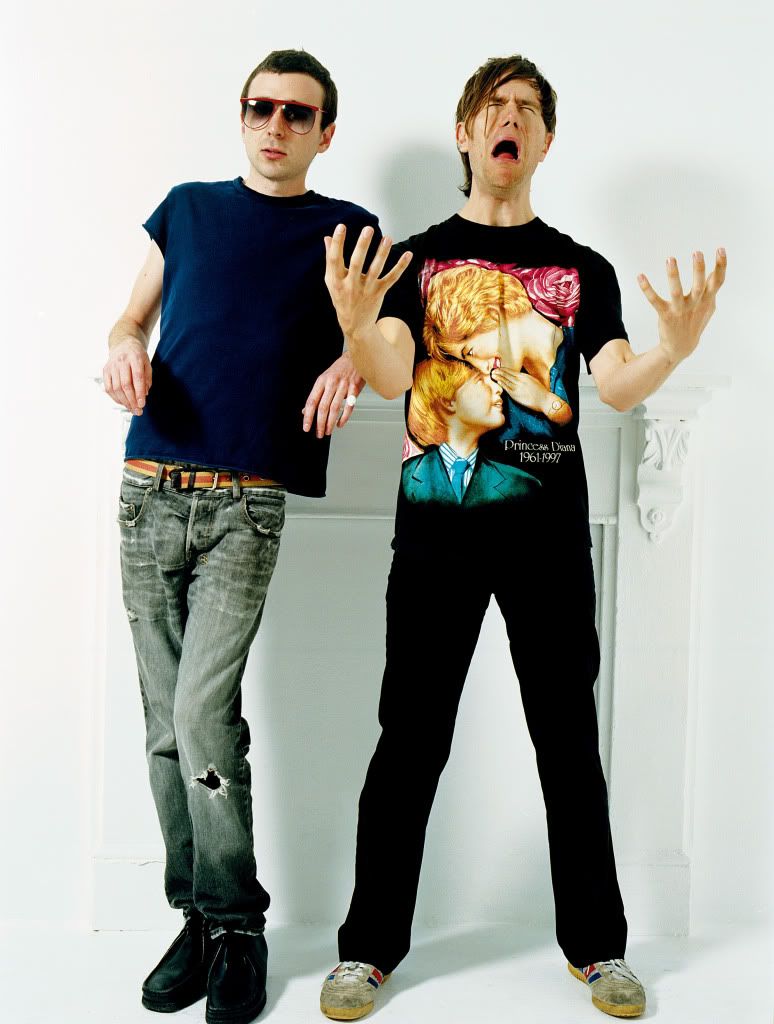 The Presets /This Boys In Love
The Presets /My People
Download "This Boys In Love" (REMIX) HERE*
http://www.mediafire.com/file/gymyz11hn2z/Presets, The - This Boy's In Love (LifeLike Remix).mp3
Links*
http://www.myspace.com/thepresets
http://www.thepresets.com/deterioration_alternate.html
http://www.thepresets.com/deterioration_content.html