This week brings a heavy-hitter into the limelight - Richard D. James.
most commonly known as Aphex Twin, Richard has worn many a title in his varied recordings, much to the irritation of record collectors who strive to obtain his complete works.
in 1993, Polygon Window - Surfing on Sine Waves (WARP 7) was released as the second of the Artificial Intelligence series, mentioned in the previous edition of time warp. this was the first LP released on Warp by Richard - his previous works were spread across a few other labels including R&S and Apollo. interestingly, the title track, Polygon Window, had been featured as the first track of the initial Artificial Intelligence compilation in 1992, but as an alternate version credited to The Dice Man - another nom de plume of Richard's.
the track featured today is Quoth, the third track from Surfing on Sine Waves - a track that became a single two months after the release of the album. if you haven't discovered this bit of Aphex history, i welcome you to another set of releases to chase down and enjoy.
Polygon Window w/ Richard H. Kirk/Polygon Window (REMIX)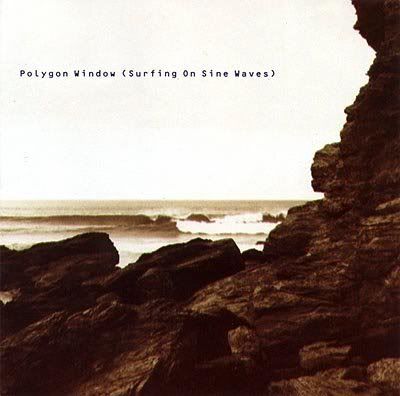 Download 'Surfing On Sine Waves' HERE**
http://www.mediafire.com/file/m2bt2iy4mtw/01 Polygon Window.wma
http://www.mediafire.com/file/dybygegndf4/02 Audax Powder.wma
http://www.mediafire.com/file/jwlotj0zjhl/03 Quoth.wma
http://www.mediafire.com/file/gmnwzijh0xm/04 If It Really Is Me.wma
http://www.mediafire.com/file/ykytnu43vnc/05 Supremacy II.wma
http://www.mediafire.com/file/thnwttn3fmj/06 UT1 - Dot.wma
http://www.mediafire.com/file/zomjmgzm0yv/07 [Untitled Track].wma
http://www.mediafire.com/file/adhtaiya0am/08 Quixote.wma
http://www.mediafire.com/file/mn4zgyzjnjt/09 Quino - Phec.wma
LINKS*
-----------------------
http://www.drukqs.net/
http://www.myspace.com/polygonwindow44
http://www.warprecords.com/