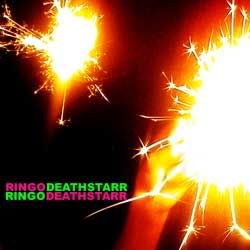 Elliott Frazier - guitar and vocals
Alex Gehring - bass and vocals
Dustin Gaudet - drums
Renan McFarland - guitar
Ringo Deathstarr are from Austin, Texas...
Ringo Deathstarr like to play short sets...
Ringo Deathstarr are very loud...
Ringo Deathstarr fucking rock...
Elliott originally formed the band in 2005 in his hometown of Beaumont, TX. After a few personel changes and re-locating to Austin, TX they have now settled on this line-up and have recorded their stunning debut release.
Ringo Deathstarr have been creating quite a stir on the live front with blistering volume and breathtaking performances of the short adrenaline fuelled variety, so much so that they've secured themselves support slots with the mighty Voxtrot, The Dandy Warhols and a very well received showcase at 2008's SXSW.
www.myspace.com/ringodeathstarr
ringodeathstarr.com
http://rapidshare.com/files/103745133/Ringo_Deathstarr_-_Ringo_Deathstarr_EP__2007__SVC_Records_.rar.html